our  mmmm -anifesto
For when you literally can't let loose, let your taste buds loose with Hokey Pokey. The much-loved name with a brand new look and old-but-gold quality; now available in three classic flavours that make you relive your moments of madness.
The moments of madness we miss 👇
Standing in the rain 🌧️ (The mask dampens the mood, literally!) 😷
Speeding down a highway 🏁 (Given the lockdown?) 😨
Hitting the dance floor 🕺 (Sigh, they're all shut…) 🤦🏽‍♀️
Letting loose at home 🤠 (Now that it's our office? Hell nah!) 👁👄👁
the hokey pokey story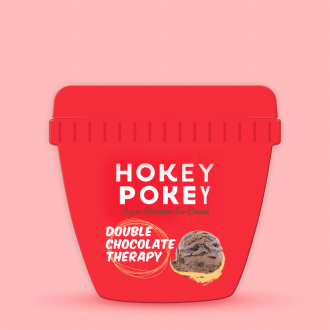 started from the bottom
The dopest ice cream ever is introduced

makin'
moves
tubs pop up at store shelves apart from our outlets

tastes like success
100,000 hot pink tubs eaten!

tearful
goodbyes
we "needed some space" and went away for a while

ecstatic
reunions
*wild electric guitar riff* back by popular demand

HoPo #HokeyPokey
no FOMO with