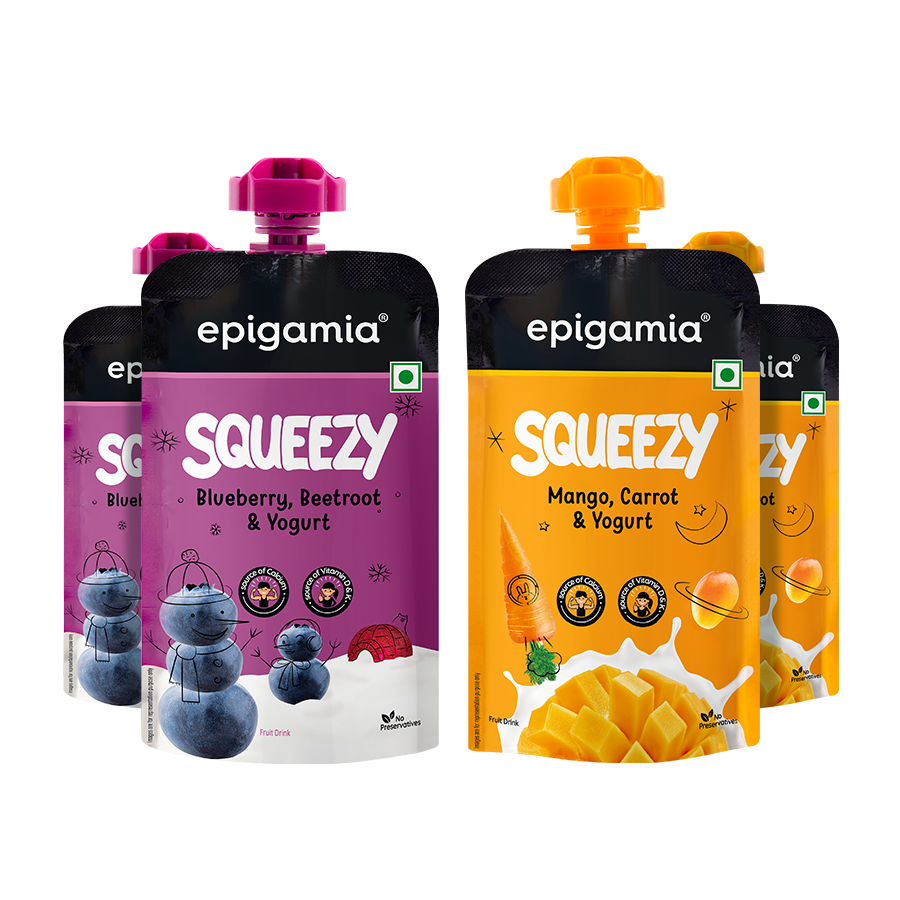 WHAT IF
FRUITS + VEGGIES + YOGURT
MEANT FUN?
Put your kids hunger pangs to rest as Epigamia Squeezy is here to make snack-time Easy, Peasy, Squeezy!
Its fruity flavour, wholesomeness of veggies and creamy yogurt make it not just a tasty snack but a healthier one too!
It's enriched with:
• CALCIUM
• VITAMIN D&K
• NO PRESERVATIVES
And that's how healthier snacking just got
EASY, PEASY, SQUEEZY!